How much could you save with EnviroTemp?
Get your Aircon unit running at peak efficiency to save $$$ on your power bills!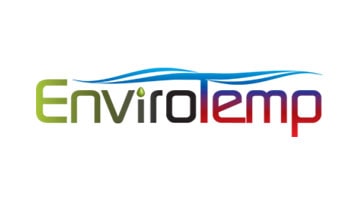 Alpha & Omega are excited to be offering EnviroTemp to customers all over Sydney and the Illawarra.
Since we have had our Panasonic air-conditioner modified by Envirotemp we have noticed that our electricity account has come down quite considerably. We have used the air conditioner through summer and winter, and we have noticed that in the winter the temperature is warmer and in the summer the temperature is much cooler. We therefore can thoroughly recommend Envirotemp as a great improvement in energy efficiency and cost.

Wally and Margaret Fee
Select between Split or Ducted Systems
2
How many kWh is your unit?
1
Select the age of your Unit (Years)
2
Average number of days your unit runs / week
5
Average number of days your unit runs / week
0.35
Average cost per kWh in Sydney is around $0.35/hour
*Potential Savings per year. This calculation is intended as a guide based on typical use and performance. Individual results may vary.

Over time, your air conditioning unit loses efficiency, working harder and taking longer to reach desired temperature. You may have noticed this on those extremely warm or cool days.
The cause of this inefficiency loss is the build-up of oil residue in the coil system of your unit which has begins day one. Think of it like cholesterol build up. The older your unit, the less efficient it becomes.
EnviroTemp is a thermo-conductive, oil-based product that displaces the oil build up in your unit, forming a smooth permanent protective layer, removing the possibility of any future build-ups occurring.
EnviroTemp coats the interior surfaces of air conditioning equipment with a thermal nano-surface coating at the atomic level. This eliminates oil fouling, laminar friction, increases volumetric heat transfer properties and provides future protection against corrosion. 
Over 130,000+  successful EnviroTemp installations worldwide
We highly recommend installing EnviroTemp into new systems as soon as possible. This will eliminate oil fouling and the declining effects it has on your units efficiency, energy consumption and general wear and tear.
Yes, EnviroTemp can be installed into any unit despite its age, even units up to 40 years old!
Call us today on 1300-156-466 to enquire about pricing for your unit. 
No. Due to changes within the Australian Consumer Laws (ACL) as of January 1, 2012 a manufacturer cannot void a warranty should any fault arise simply because a third party product was used unless the fault has been caused by the use of the said third party product. worldwide
For most customers the service pays for itself in under 2 years from installation through reduced need for power consumption and more efficient use. 
After the installation, our technician will demonstrate to you a measurable difference in your units efficiency.  
During the summer we were very sceptical and thought we were probably wasting our money, however we had Enviro temp done to our fully ducted house air-conditioner.

Much to our surprise, we found it made a very big difference to the performance during summer. Even more surprising is how effective it has been during this winter. In both seasons we have been able to turn it off after having it running for a shortish period of time. Previously, the system had proved completely inadequate for our needs and required running continually.

We would like to commend you on your product and thank you very much for it. It is rare today to spend a considerable amount of money and find out what has been promised is actually achieved.
Like anyone else I'm looking to achieve lower service running costs, so after being briefed on how the treatment works within the air-conditioner system I went ahead with an additive treatment appointment. I saw the results first hand with the lowering of output temperature as advertised, I have also raised the output set. Temperature to 24° which is achieved with ease and is comfortable within the house.

I have since found the system running more efficiently which in turn relates to a lower operation cost which has been proven in my electricity account just received. We have used the air conditioning as required without scrimping its use. I am very pleased and satisfied with the Enviro temp treatment and happy to recommend this product and service.

Dorothy Washington
Please contact us today, and one of our friendly team team will answer any questions you may have regarding EnviroTemp and more!
About Alpha and Omega Air Conditioning
We are a family run air conditioning business supplying and installing the latest air conditioning systems since 1989. Our commitment to quality and customer service has seen us grow, and we now service both the wider Sydney Metropolitan area and the Illawarra region.
With over 25 years of experience we guarantee to provide high quality air conditioning products and innovative solutions to meet our clients' needs.
Read more here.