Keeping your air conditioner's filters clean is important. It ensures your air conditioner is working at its peak performance all year round and keeps your running costs down.
"How do you clean the filters?" is one of the most common questions our customers ask us. The truth is its a very easy job that will take you 10 minutes or so every few months.
Step 1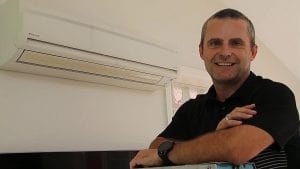 You'll need easy access to the front of the unit. If you need to use a ladder, ensure its in a safe position with all legs stable on level ground. If you are unable to use a ladder, please get in touch and we'll assist you.
Step 2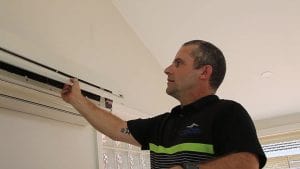 Lift up the front panel of the unit.
Step 3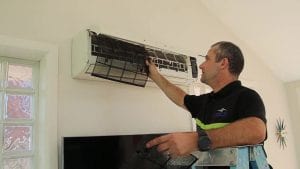 Carefully remove the two filters but sliding them out of their position. Generally, there is a tab that you can grip on the bottom to do so.
Step 4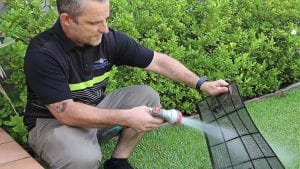 Wash the filters under running water. Position the filters so that the water runs through from the opposite side of where the dust is. If you have outdoor access, using a hose is ideal. If indoors, run the filters under the tap in the kitchen or laundry sink.
Step 5
If your unit is in a kitchen and there is grease build up on the filters, you may need to use a brush with soapy water to remove all the dust and grime.
Step 6
Shake the excess water off the filters.
Step 7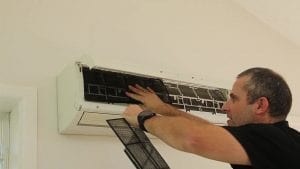 Slide the filters back into the unit, ensuring they sit in their casing correctly.
Step 8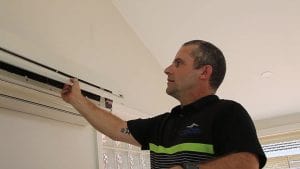 Carefully close the front panel of your unit.
Step 9
Enjoy your air conditioning!
Let us help you
Did you need assistance or more information?
Just fill out your details and our friendly team will be in touch to help with all your air conditioning needs.